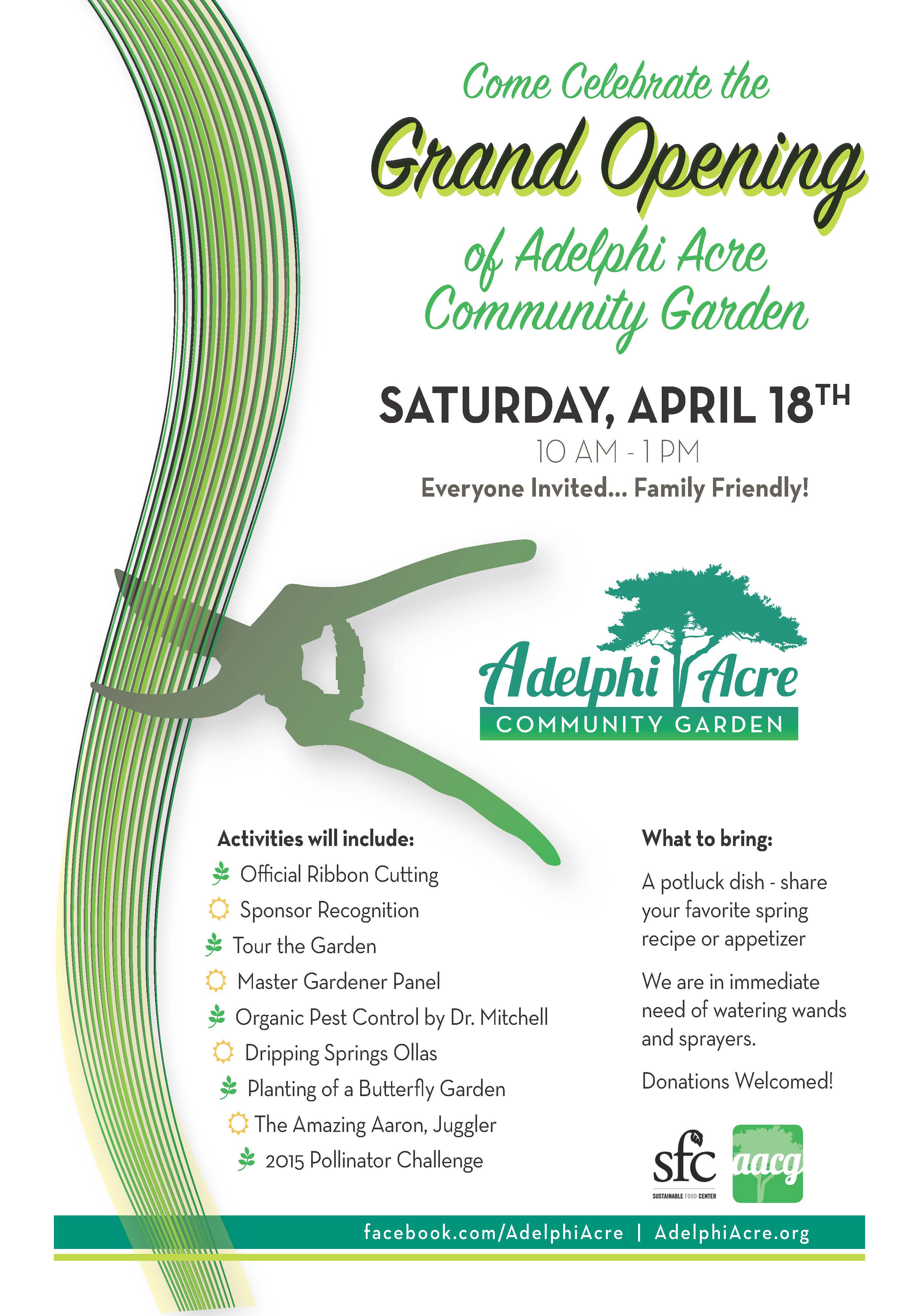 Please join us at the Adelphi Acre Community Garden Grand Opening and Ribbon Cutting on Saturday, April 18th from 10am to 1pm.
Located at 3701 Adelphi Lane just south of Parmer Lane in Northwest Austin. Everyone is welcome for this free event and to learn more about this grassroots initiative that transformed a neglected piece of public land into an inviting community hub.
The grand opening will celebrate the tremendous volunteer effort residents and businesses in the Walnut Crossing, Milwood and Northwood neighborhoods have put forth and the innovative partnership with multiple city and local agencies to make this vision a reality.
We will be joined but the City of Austin's Public Works Department, its Sustainable Urban Agriculture and Community Garden Program, the Sustainable Food Center and all of the neighbors and supporters who have made this garden possible.
What to Bring?
---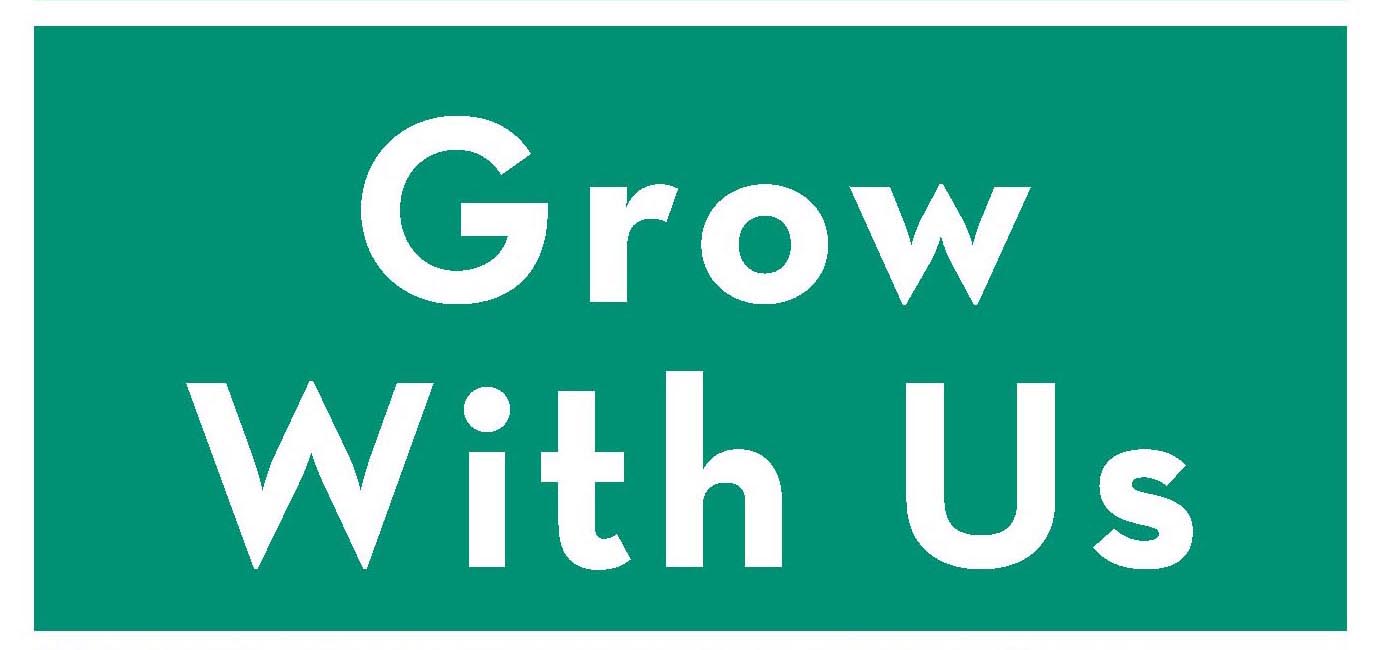 If you would like to make a financial donation to support our cause and help us grow please consider making a tax deductible donation here: http://sustainablefoodcenter.org/community-garden/donate. Sponsorship opportunities are also available! See the Get Involved Page for more info.
Thank you all for helping to make this vision a reality!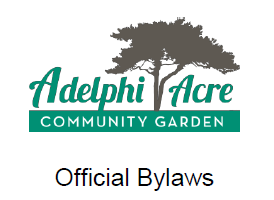 Includes: Bylaws, Gardener's Agreement, Plot Layout, Liability Release Foms
Category Key
Events
Garden Meetings
General
Non-Garden Events
Work Days